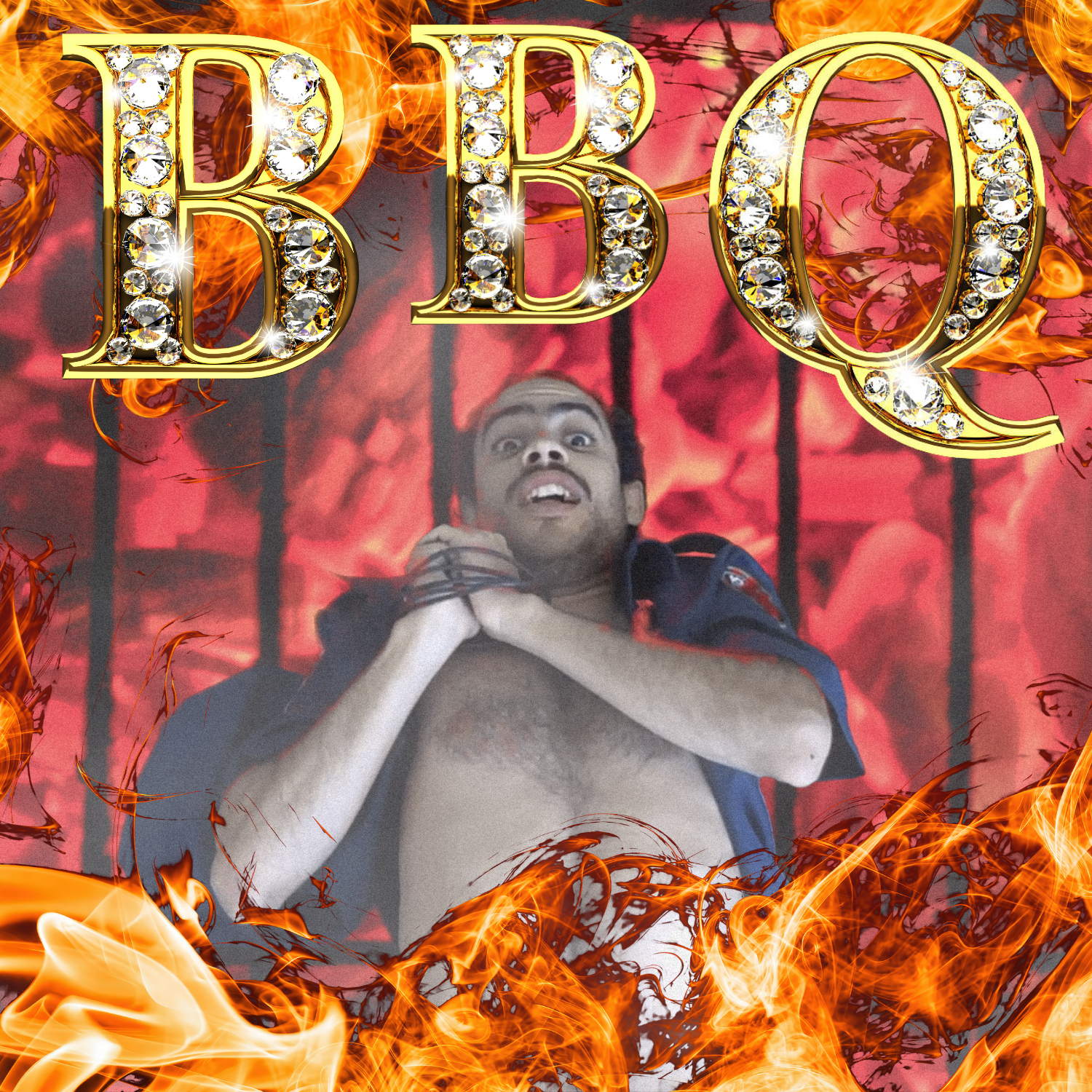 FOR IMMEDIATE RELEASE
VANCOUVER, BC - May 23, 2023 - Big City Germs, the dynamic techno-punk band hailing from Vancouver, BC, is all set to ignite the music scene with their upcoming music video and single release, "BBQ." Scheduled to drop on May 29th, Memorial Day Weekend, the official start of grilling season, this electrifying track promises to be an absolute banger for fans of electro house.
Known for their innovative and offbeat musical style, Big City Germs has crafted a hilarious green screen adventure for the accompanying music video. In this visual extravaganza, viewers will be taken on an unexpected journey through a meaty wonderland, featuring a captivating meat piano and a cop who finds himself in the hot seat, quite literally. With their signature blend of humor and cutting-edge visuals, Big City Germs promises an unforgettable experience that will leave audiences craving for more.
"BBQ" showcases the band's exceptional talent and versatility, combining elements of techno and punk to create a truly unique sound. The infectious beats, pulsating basslines, and mind-bending synths will have listeners moving and grooving from the very first note. This track is a testament to Big City Germs' ability to push boundaries and experiment with their music, while still delivering a catchy and accessible tune.
Lead vocalist and songwriter, Ivan Flores, shares his excitement about the upcoming release, stating, "We're thrilled to bring 'BBQ' to our fans. It's a high-energy, electro house track that captures the essence of our band. The music video takes it to a whole new level of hilarity, and we can't wait for everyone to see it. Get ready to crank up the volume and let loose!"
As the Memorial Day Weekend marks the official start of grilling season, Big City Germs' "BBQ" is the perfect anthem to kick off the festivities. Whether listeners are firing up their barbecues, hitting the dance floor, or simply seeking a good time, this track promises to be the ultimate soundtrack for all summer revelries.
"BBQ" will be available for streaming and download on all major digital platforms, including Spotify, Apple Music, and Bandcamp, starting May 29th. The music video will also be released simultaneously on the band's official YouTube channel, offering fans an immersive and entertaining visual experience.
Stay tuned to Big City Germs' social media channels for updates on the release and upcoming performances. To learn more about the band and their music, please visit their official website at www.bigcitygerms.com.
Press Contact:
booking@bigcitygerms.com